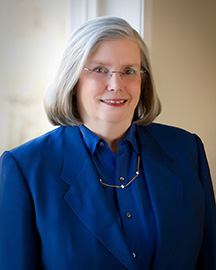 Dr. Jeanne Cairns Sinquefield received a Masters in Business Administration and a doctorate in demography from The University of Chicago. She went on to play a significant role in the achievements of DFA, overseeing the Trading Department and serving as executive vice president until her retirement in 2005.
Through the years, Dr. Sinquefield has had a long history of supporting organizations that enhance music, art and education. She believes strongly that exposure to the arts and quality learning opportunities have life-long benefits for children. Dr. Sinquefield has 29 years in Scouting with Western Los Angeles Council and Great Rivers Council, and is the recipient of the Silver Beaver award.
Dr. Sinquefield is the visionary and Founder of Invention Scouts.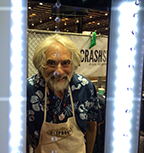 Steven Goldstein is an Eagle Scout, Scoutmaster and professional Inventor. Steve has received 19 U.S. Patents and several World Patents for his Inventions. Steve's involvement with Scouting and inventing sparked Jeanne's interest in combining these two passions, this led to the creation of Invention Scouts.
We would like to thank the following for their outstanding work.
Jamie Stephens, Liftdivision , Web Design - Columbia, Missouri
Anna Luecke , AM Designs, interior design of trailer - Columbia, Missouri
Stan Heckman, CSH Trailers - Westphalia, Missouri
Eric Mousel, Graphics Design for Trailer, Spectrum Studio - Columbia, Missouri
Kevin Duggin, Professional Photographer, Spectrum Studios - Columbia, Missouri
Laura Slay, Slay and Associates, PR Firm - St Louis, Missouri
Randy Coil, Coil Construction, Design of Invention Lab for Lake of the Ozarks Scout reservation
Matthew J. Miller, Miller Architects, Architect for Invention Lab
Organizations like Invention Scouts require massive amount of work from volunteers, here a few that go "above and beyond".
Mike Dimond, Lake of the Ozarks Scout Reservations
Brendan Bagby, Invention Lab Staff
Doug Callahan, Council Executive.
Plus, everyone who would listen or talk to us about what they thought Invention Scouts should be.